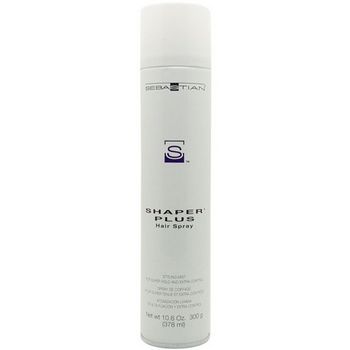 I was at the bookstore today when I smelled a fragrance that transported me to 1987. It was Shaper, the hairspray that all of the popular girls and wannabes at my high school were using copiously to fluff perms and elevate bangs in the late 80s.
If you went to high school or college in the late 80s - early 90s, then perhaps you will know what I am talking about. If you are younger, then God bless you, and remember to wear sunscreen. If you are older, then I was always jealous of you when you and your friends were hanging out with my smoking HOT 18 year old neighbor while I was but a wee 12 year old with braces and a flat chest.
Back to my point. This hairspray was magical, so magical that it crossed geographical boundaries. My friend who grew up in Phoenix coveted it, as well as my friends who grew up in Omaha, Tulsa and Kansas City. My friend from Laramie, Wyoming once had it taken away in lieu of grounding--it was so crucial to her daily routine and such a luxury item that to take it away was most punishing. Maybe its power was limited to the midwest? The smell was so distinctive and so intoxicating due to its high desirability among teens in the late '80s, and it was all but forgotten in my shriveling brain until I smelled it at the bookstore on the highly coiffed woman in front of me in line. I wanted to ask her about it, to share my joy in the aroma of Shaper, but was fearful that she would view me as a perv. So I remained silent and inhaled. I don't use hairspray and haven't for years, so I won't be buying it. Plus, it's an aerosol can and probably carcinogenic. But if someone turns its chemical-ly scent into a reed diffuser, I'm in. So glad to see it is still for sale and not in a time capsule in Wichita, Kansas, waiting to explode.
This picture makes me snort with laughter. Can it actually be real?
To those of you who are of the proper age, do you know of this? Did you use Shaper? If not, how did you get your bangs so high? Do tell.
Just one more thing. The woman in the picture looks so familiar to me. What's her story? Is she still with the guy (who is actually pretty cute minus the hair)? And the child--boy or girl? I swear that the mom and dad were voted "Cutest Couple" at my high school in 1987. I'm getting out my yearbook.