It's spring, my dears, and love is in the air! Well, not so much love, but wicked, nasty thoughts of fornication. Here is my Free Pass Five*, in no particular order.
--Darnell Jackson
I know, you've never heard of him and as a friend of mine recently said "could you be any more obscure?" I don't care, people. When I watch this video (he's the one dunking, watch the whole 16 seconds to get the full effect), I have to
fan myself with both hands
:
When he thumps his chest at the end ( :14), I yearn to know him in the biblical sense. Not only does he look like a delicious cup of hot chocolate, but he has
the feel good story of the year
. It would never work between us because he is a youngster (age 22), but Darnell, if you ever want to make tender love to a sexy cougar, PLEASE CALL ME.
--Vince Vaughn
Vince. You are a big tall man (some say might say fat too but I don't mind) and so I-can't-breathe funny, which makes you so gd sexy. Anytime, any place, Vince. Swear to God. Pop by my house on Christmas morning and my husband and kids will be hustled out the door in their jammies before you can say "let's get naked."
P.S. I love your voice--bring the dirty talk.
--Brandon Flowers, lead singer of The Killers
Brandon has this intense rocker-in-a-suit thing going on that just turns my white suburban ass on like nothing else. The video for
Mr. Brightside
and the song itself gets me every. single. time. He is Mormon, so I'd like to assure him right now that our activities will not involve alcohol, caffeine, or his wife.
--Ryan Reynolds
Every once in a while, I will question RR being on my free pass list because he seems a little too good-looking and tan. But then I'll watch one of
his movies
and I'll remember how hysterical he is. Gorgeous + funny + penis = SGM all over you.
If fate should ever find Ryan Reynolds and me in the same room, everyone best clear out because humping will ensue whether he likes it or not. (Susannah at
Petunia Face
, thank you for bringing the word humping back into my life)
--Goddamn you, John Mayer
I
publicly rescinded your free pass
and yet I find myself here, bringing you back on board because I know you would find me irresistable. You may stay based on these conditions:
- You must keep your hair short
- You must not use self-tanner
- Should you take me up on the free pass, you must
a) never bring up Jessica Simpson and/or her sexual stuff in front of me. For example, "Jessica liked it up the butt, what about you?" will get your free pass snatched away and torn into a thousand pieces. I don't think you'd ever do this but I just wanted you to know in advance that this would be unacceptable. While we're on the topic, though, back door sex is not part of the free pass package.
b) sing
"Good Love is on the Way"
c) not sing
"Your Body is a Wonderland"
no matter how true it may be.
Believe it or not, I was not so disturbed by this: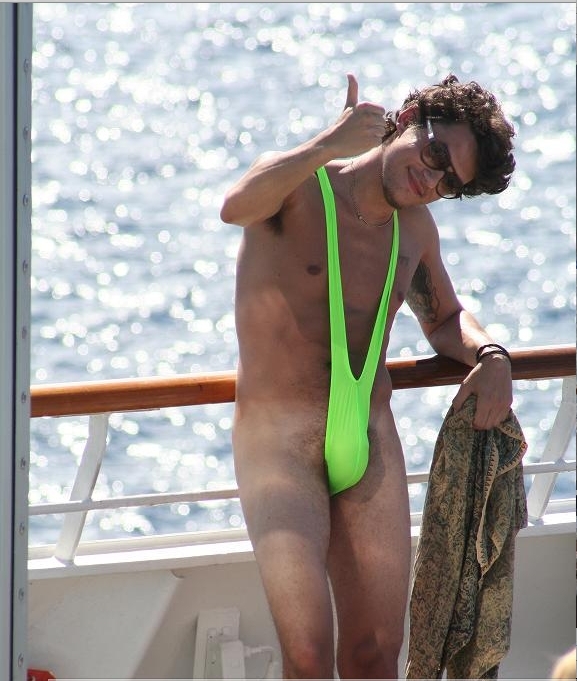 . . . because I figure it greatly reduced the number of women who want to have sex with you, thereby increasing my chances.
All right! It's time to name your names, either in the comments or on your own blog. Let's hear it!


*For those of you who are new to this blog, "free pass" means a one time incident of unfaithfulness which is permitted, or maybe even high-fived, by a significant other. For people who are not in a relationship, a free pass list consists of names of famous people that the single person would totally do if presented with the opportunity.